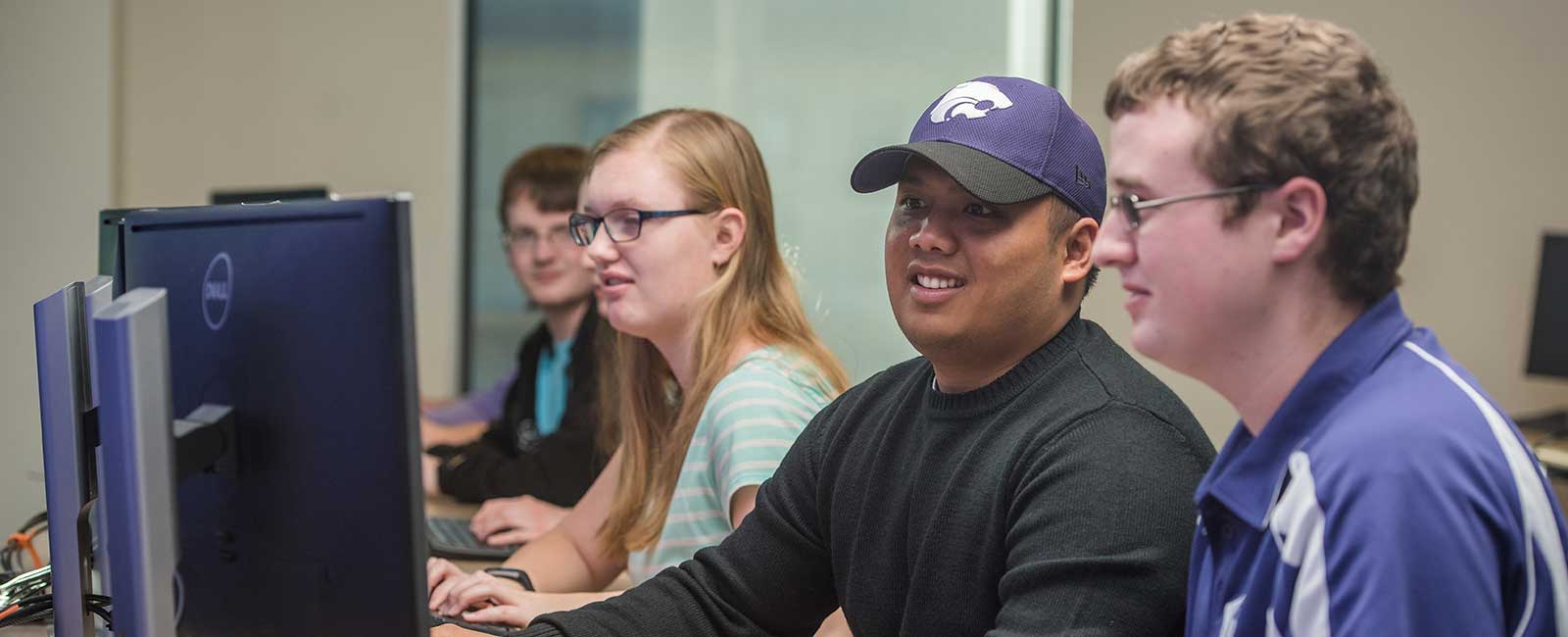 Department of Computer Science
The department of computer science at K-State is home to world-class faculty, world-class research and world-class education.
Top news and stories
K-State faculty listed among top researchers in study
Computer science professors Scott DeLoach, John Hatcliff and Pascal Hitzler were listed as being in the top 2% of researchers in the world, according to version 3 of a 2020 study done by Stanford University.


Arslan Munir, computer science faculty and ISCAAS lab director, receives funding from AFOSR
K-State computer science faculty Arslan Munir has been awarded a grant from the Air Force Office of Scientific Research to investigate multimodal deep learning-based real-time activity recognition at the edge.

DeLoach awarded 2021 Presidential Award for Outstanding Department Head
Excellence in leadership and teaching is earning computer science department head, Dr. Scott DeLoach, and 2 other individuals Kansas State University's 2021 Presidential awards.

Computer science team continues support for online database on history of slavery
Pascal Hitzler, professor and Lloyd T. Smith creativity in engineering chair in the computer science department, and his postdoc, Cogan Shimizu, will continue in their subcontracted role of ontology design for the online database Enslaved.org.

Beocat continues to offer unparalleled computing access to researchers
Beocat, the high-performance computing cluster at the Kansas State University Institute for Computational Research, is marking 15 years of service excellence having provided more than 135 million central processing unit hours to 2,500+ active researchers.